Ata&Ana Home Health Agency provides personal care services as an home care agency. We provide services to both adults and children and are dedicated to helping our clients lead independent and dignified lifestyles in the comfort and safety of their homes.  Our goal is to provide high quality care that is affordable for everyone with compassion as our core value. Ata&Ana Home Health Agency is licensed by the Virginia Department of Health and authorized to operate as a Home Care Organization. All caregivers working at Ata&Ana Health Agency are have a license and are insured.
Our certified caregivers who participate fully in the care process are well trained and experienced, screened, insured and have undergone extensive criminal and work record checks. Compassion for your loved one is our core value. We provide professional, ethical and quality services at rates that are affordable. We are also enrolled as a personal-care, respite-care, home health agency by Department of Medical Assistance Services and hence we accept Medicaid, Anthem, Humana, United Health, VA Primier, and other insurance plans.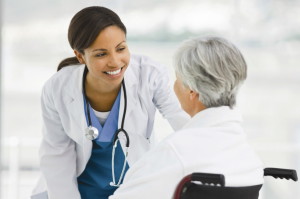 Ata&Ana Home Health Agency is a licensed and insured care provider offering a wide range of cost effective and top-rated home care, in-home care giving, live-in home care, and 24 hour home care services in Northern Virginia.
The prime objective of Ata&Ana Home Health Agency is to support the care recipients and their family in order to achieve their goals by offering assisted living services like home care services and long term care conveniences.
Our experienced caregivers are committed to provide in-home care giving, live-in home care, and even 24 hour home care in order to meet those goals. We offer dedicated and effective home care or in-home care services to meet the requirements of seniors or disabled individuals.
We are available 24 hours a day; 7 days a week to answer your questions or calls.