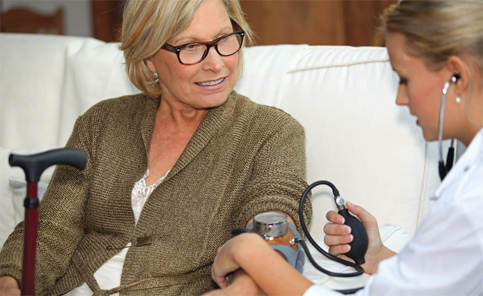 Services
We provide quality 5-star home care services to clients throughout Northern Virginia
Senior Home Care
24-Hour Elderly Care
Elder Care for Chronic Conditions
Developmental Disabilities
Hospital Discharge Services
After Surgery Home Care
Day Surgery Services
Prenatal / High-Risk Pregnancy Care
Post-Partum and Postnatal Care
Multiple Sclerosis
At Ata&Ana Home Health Agency, we provide specialized and dedicated home care or in-home care services to meet the specific requirements of old and needy people with unique and effective methodologies. We provide in home care for people with depression, mental illness, accidental victims, diabetes, emphysema, stroke, and problems related to old age or weakness. In addition to this, we provide services for rest home care and post-operative rehabilitation.
Nine out of ten older people report that they wish to spend this part of age, at their home. Though frailty, forgetfulness or weakness can make their living alone. In these cases, Ata&Ana Home Health Agency caregivers allow your loved one to stay in the complete comfort of his or her home. We completely focus on the independence and requirement of care recipient as much as possible, and ensure the highest level of care and safety. Around the clock, our caregiver is always watching and caring for your loved one, and we offer emotional support as well.
We believe in reducing fall risk and help care recipient in all day to day activities including:
Dressing, grooming and bathing assistance
Assisting for transfer from wheelchair to bed and with walking as well
Light, cooking and housekeeping
Change of bed linens and Laundry
Errands and Grocery shopping
Companionship and wider range of motion exercise
Transportation to community center, supermarket, society lawn etc.
Appropriate exercise schedules and regular medication reminders
Timely status reporting to other family members
If you're really looking for a complete in-home care service for your loved one, then Ata&Ana Home Health Agency is the best choice for you.